n. A person who commits crimes such as extortion, loansharking, bribery, and obstruction of justice in furtherance of illegal business activities.

intr.v. rack·et·eered, rack·et·eer·ing, rack·et·eers
To carry on illegal business activities that involve crimes.
---
While it is not unheard of for bogus charges of animal abuse to be thrown out of court, last month's ruling that Feld Entertainment can sue the ASPCA, HSUS, and other animal rights groups for racketeering was an overdue, and hopefully precedent-setting change.
Yes — apparently, it's not OK to go to court with "essentially a paid plaintiff and fact witness" utterly lacking in credibility, and to raise funds with those misleading or false statements. A crazy notion, I know — who woulda thunk it? It's kind of depressing that we need a reminder of these guidelines. Though considering the number of wild accusations and acts of character assassination we see from animal rights activists, it's obvious this is a lesson that needs to be relearned.
The irony here, one that is often missed, is that Feld Entertainment spends more time and money on the protection and conservation of elephants than any animal rights group. If they win their suit, there's a much better chance that the winnings will actually go toward helping animals.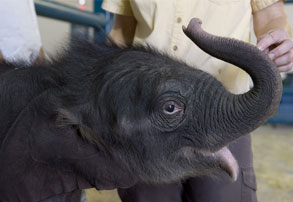 Now, all there is left to do is wait. What are your thoughts and expectations for this trial?